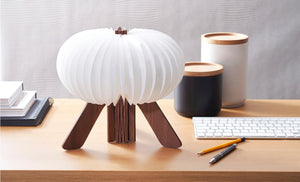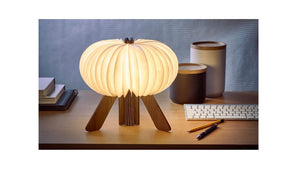 Discover the design that asks the questions of tomorrow and provides the most impressive answers today.
Experience elegance and simplicity that balances captivating presence with the utmost discretion and enjoy the satisfaction of expectations not just being when it's closed, but also being when it's opened.
The R-shaped body simply looks like a 3D R when it's closed; But when it opens, it transforms itself into an elegant and stunning lamp emitting a delightful soft warm or cool white LED light (two light colour options) through this water and tear-proof lantern made of tyvek papers.