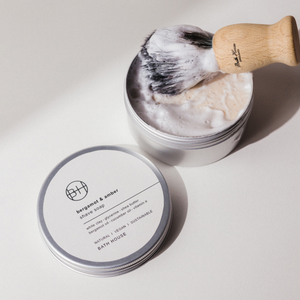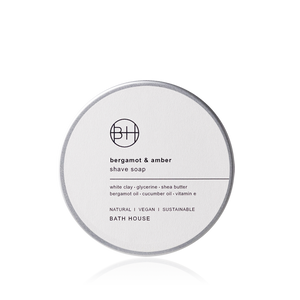 Created for face and body, for a close and comfortable wet shave.

When used with a shaving brush, the rich, moisturising lather protects the skin, allowing the razor to glide over the skin for the closest of shaves. Made with natural clay, butters and plant oils to further nourish the skin during and after shaving, helping to prevent razor burn and skin dryness. Infused with a fresh, clean scent to refresh the senses during use.
Presented in a lidded aluminium tin to protect and preserve the soap. When it's time to replenish the soap simply purchase a refill.